Making connections in the agri‑food workforce.
Employers are seeking qualified candidates for Ontario's food, beverage and agri-products sector. Feeding Your Future wants to make it easier for employers to find, train, and retain the workers they need, and help employ Ontarians with meaningful jobs during COVID-19 and beyond.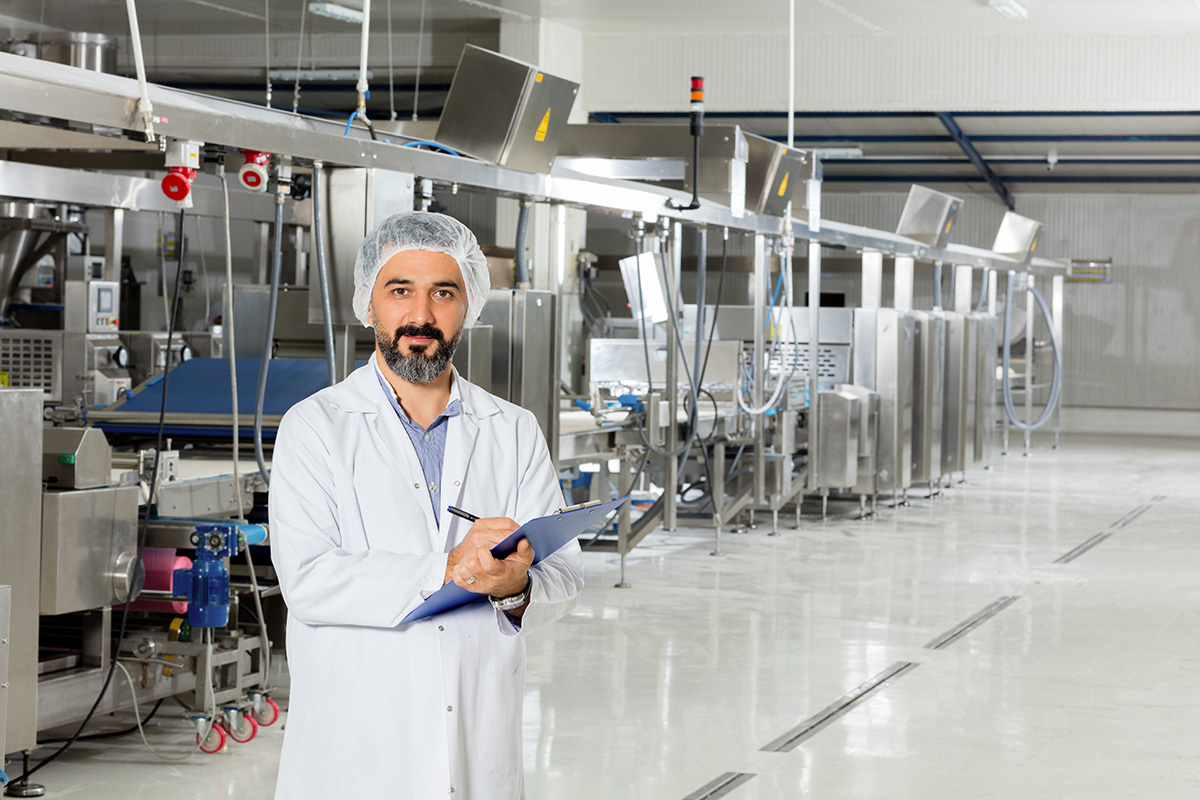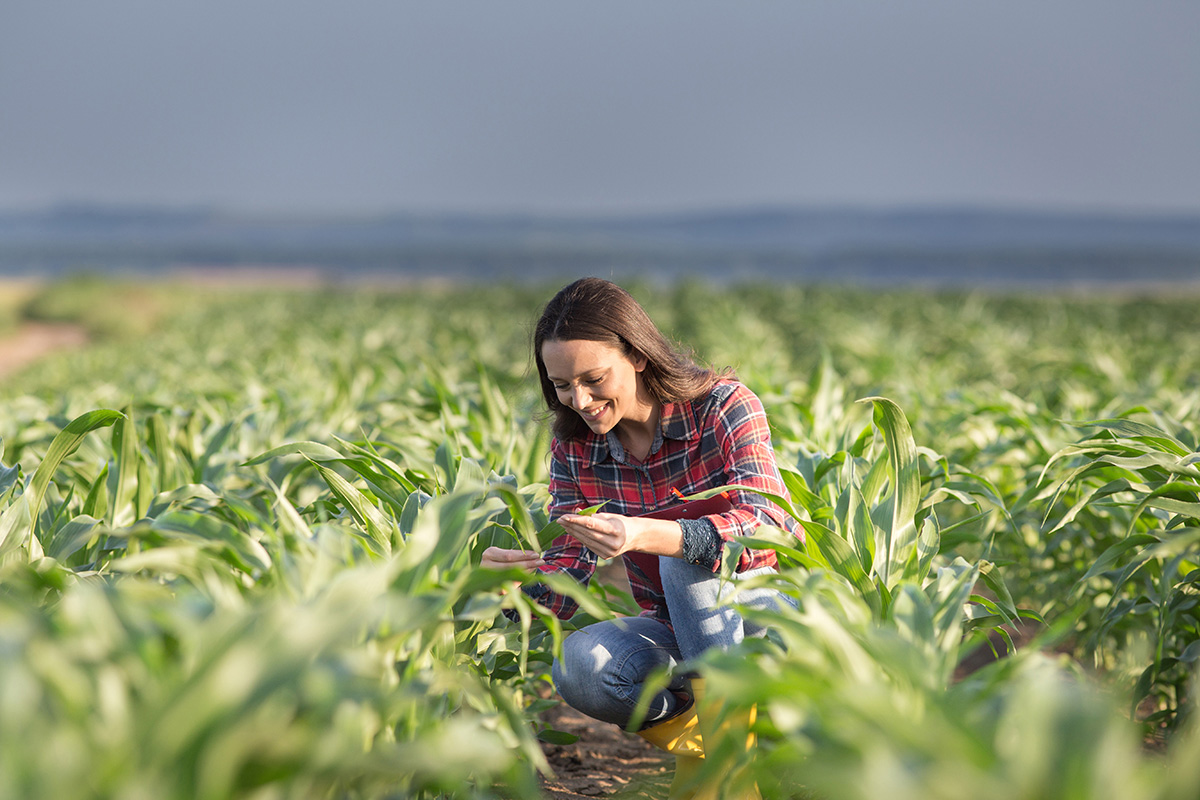 Job Matching Concierge Service
OFA is partnering with AgCareers.com and CareersInFood.com to help agri-food businesses set up an account online, post job openings, and manage applications.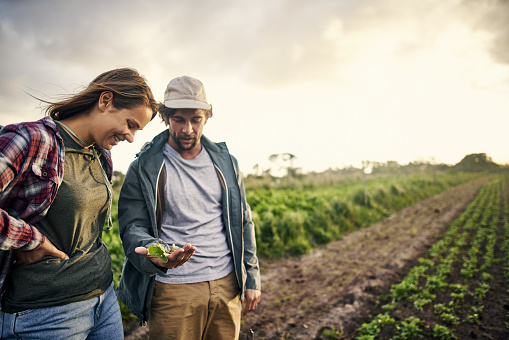 Streamlining the process of connecting job seekers with agri‑food employers
Through webinars, agri-training opportunities and virtual career fairs, Feeding Your Future allows candidates to learn more about agriculture, enter the workforce feeling prepared and confident and bridges the gap to new employers and job opportunities.
Skip social media feeds
Facebook Posts
"I worried that I would always be an outsider of the ag community because I wasn't raised on a farm. To my surprise the industry has been so welcoming to me and I've been given opportunities I never imagined."

Introducing #FeatureYourFuture spotlight, Holly McGill originally from Pickering, ON!

Holly had virtually no ties to agriculture through her family and her interest in this industry grew based on her love of riding horses. Holly received a lot of support from her family as she pursued a degree from the University of Guelph in a Bachelor of Science in Agriculture, majoring in Animal Science. She then continued her education by obtaining a Master of Science in Dairy Nutrition.

Holly is currently a Ruminant Nutritionist at Wallenstein Feed & Supply Ltd., focusing largely on veal and beef nutrition. She always felt she wanted to be an equine vet, but was aware the reality would be to work in a mixed large animal practice. Instead, she chose to do her undergrad in agriculture before applying to the Ontario Vet College to build relevant experience. Within a short time frame, she determined her interest in animal nutrition, helping to keep animals healthy and productive, rather than treating them once they're already ill.

Holly's classmates were a huge inspiration to her passion for agriculture and discovering how dedicated, passionate and knowledgeable farmers are. Holly has come to see how vibrant of an industry agriculture is and how much it intersects with every individuals daily life. ... See MoreSee Less

All equipment operators are also encouraged to be mindful of safety precautions on roadways during this busy season. Check out these resources for more info ⬇️

CASA/ACSA
@planfarmsafety
With the spring planting season underway, keep an eye out for farm machinery turning on and off rural roadways. Remember that farm machinery doesn't always use obvious intersections. For more Road Safety tips: http://www.casa-acsa.ca/en/resources/road-safety-week/ #RoadSafetyWeek #CdnAg #FarmSafetyEveryday
Looking for some additional training for your employees to keep them safe on the roads and on the farm this growing season?

Registration for the ag worker safety & awareness certificate is open on our website, where the course syllabus can also be found: https://feedingyourfuture.ca/agri-training/ontario-agriculture-worker-safety-and-awareness-certificate/

Learn more about what it takes to be a crop advisor and why it might be the perfect fit for you ⬇️

Durham Ag & Rural
@DurhamAgRural
If you enjoy being outdoors & have a passion for plants, a career as a crop advisor may be a fit for you. Crop agronomy involves using science, tech & management practices to help farmers in growing agricultural plants & crops. It is a really neat career! https://www.youtube.com/watch?v=ivAm1w7Tq5M
This #MentalHealthWeek ensure mental resiliency in your workplace by putting you and your employees mental wellness first #GetReal

Ontario Federation of Agriculture
@OntarioFarms
#DYK

◾ 45% of farmers report high stress
◾ 35% meet the definition of depression
◾ 58% meet the definition of experiencing anxiety

Behind these stats are valued members of our #ontag community. Let's end the stigma together - mental illness is not weakness #MentalHealthWeek
As you look towards your Summer hiring, make sure you include the CAHRC's Student Work Placement Wage Subsidy program in your plans. Employers can receive up to $7500 or 75% of wages paid to post-secondary students. Learn more here:

Canadian Agricultural Human Resource Council on Magnet
Magnet connects people, businesses and organizations to opportunities. Get connected to the right opportunities today!
ow.ly
Still looking to hire for the 2022 growing season? Growing Opportunities offers registered Canadian businesses, startups, and not-for-profits related to the primary agriculture sector a subsidy on each qualifying student's wages. Learn more here: http://ow.ly/4iZH50IJPW7