Making connections in the agri‑food workforce.
Employers are seeking qualified candidates for Ontario's food, beverage and agri-products sector. Feeding Your Future wants to make it easier for employers to find, train, and retain the workers they need, and help employ Ontarians with meaningful jobs during COVID-19 and beyond.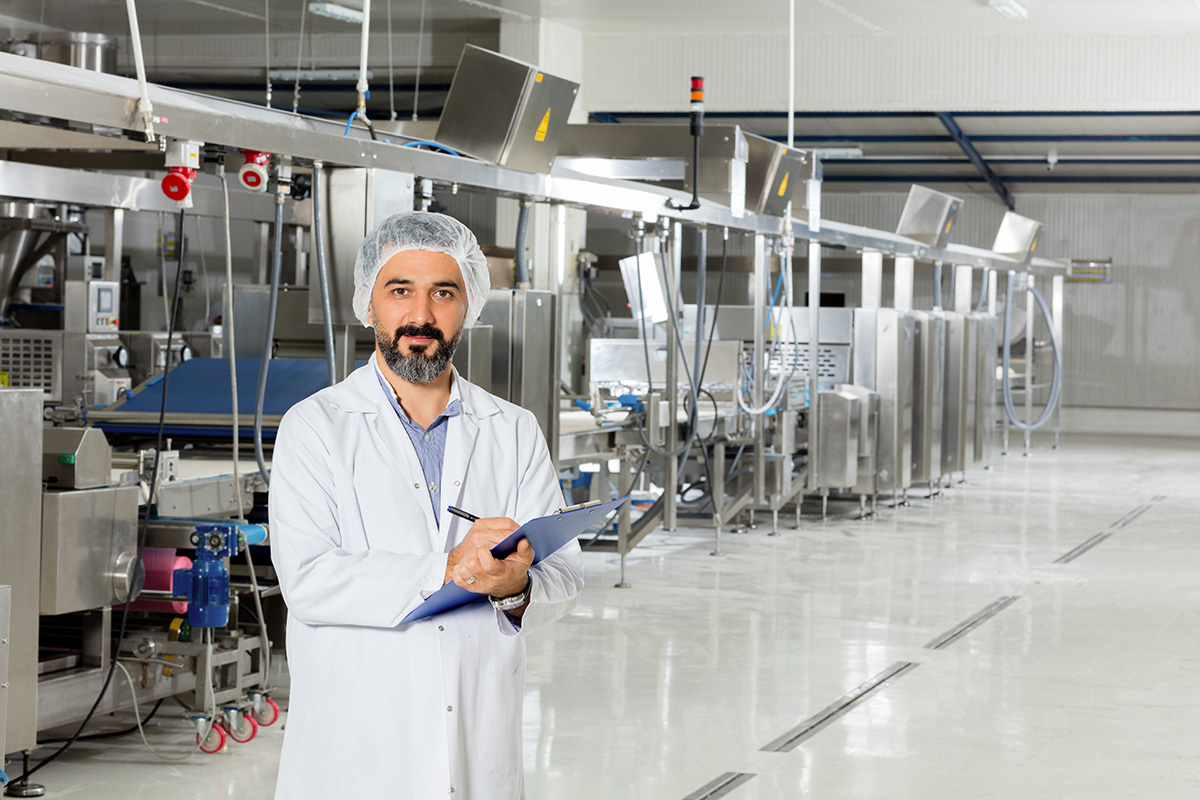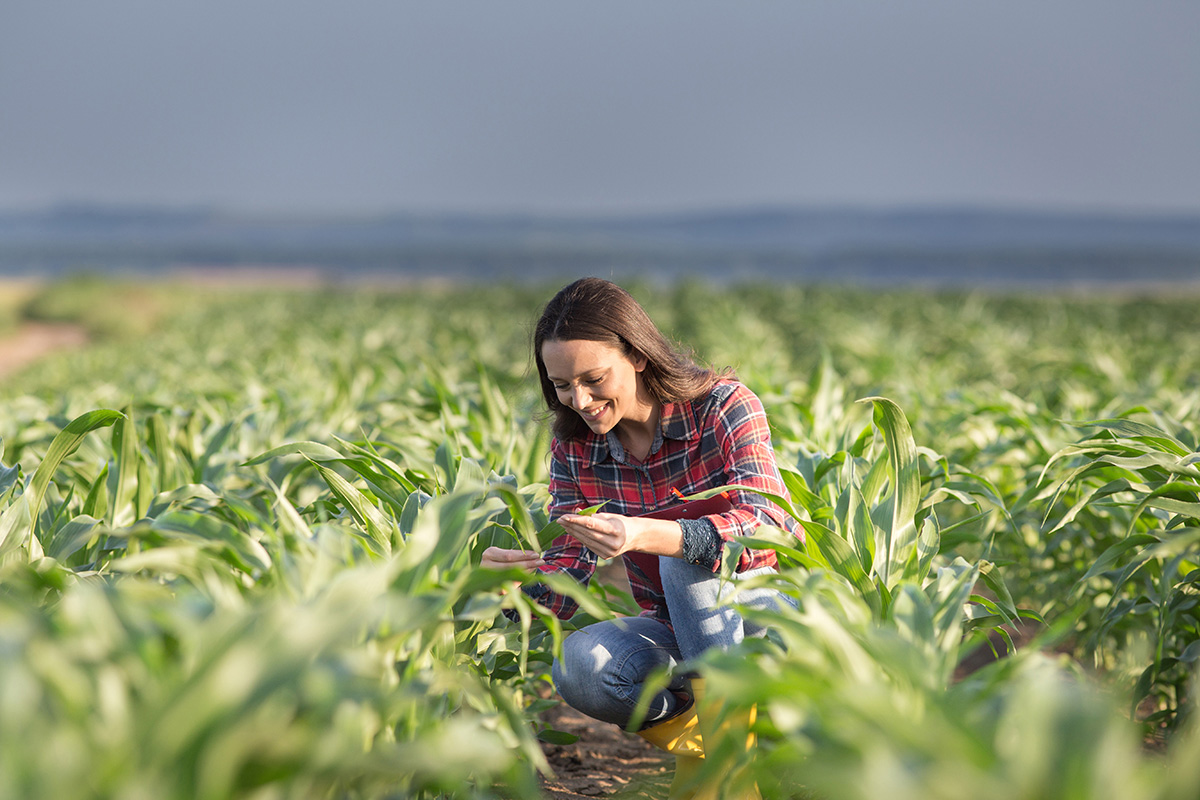 Job Matching Concierge Service
OFA is partnering with AgCareers.com and CareersInFood.com to help agri-food businesses set up an account online, post job openings, and manage applications.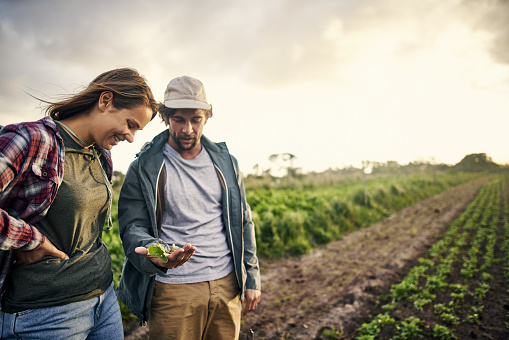 Streamlining the process of connecting job seekers with agri‑food employers
Through webinars, agri-training opportunities and virtual career fairs, Feeding Your Future allows candidates to learn more about agriculture, enter the workforce feeling prepared and confident and bridges the gap to new employers and job opportunities.
Skip social media feeds
Facebook Posts
"Agriculture connects and builds communities, provides jobs and economic development opportunities. There are endless roles beyond those who grow our food and get it to our plate."

This week meet Megan Racey (Nutrition Babe) originally from Markham, Ontario!

Megan has followed a unique path, connecting interests in health science and the agri-food sector. She is a Post-doctoral Fellow at McMaster University creating impact from research and helping inform evidence-based decision making and has also started her own consulting company. Megan has earned three post-secondary degrees, all at the University of Guelph. An Honours Bachelor Science (BSc) in Nutrition and Nutraceutical Sciences, and a Master of Science (MSc) in Human Health and Nutritional Sciences, as well as a Doctorate in Philosophy in Human Health and Nutritional Sciences.

With a heavy academic background in health science, and no background in agriculture, Megan was first exposed to the relationship between health and agri-food during her Masters program. She was involved in the Agri-Food for Healthy Aging research group which works to improve well-being of older adults through food.

Following this, her PhD research focused on communicating the importance of dairy products and alternatives for bone health and growth to adolescents. Working with the Ontario Ministry of Agriculture, Food & Rural Affairs (OMAFRA) and Dairy Farmers of Ontario (DFO), opened Megan's eyes further to the key links between nutrition, health and our agri-food sector. During her PhD, she also worked at a Guelph agri-food consulting company where she learned of the many players involved in the food sector from farm to fork.

Megan never imagined to be where she is now, mainly because she was unaware of all the opportunities and careers that exist. She is happy to have discovered her passions, knowledge and skills that have intersected and now provide value within the agri-food and health science fields.

#FeatureYourFuture #FeedYourFuture ... See MoreSee Less

There's still a week to register as an agri-business employer or job seeker - don't miss out!

Middlesex London FPC
@MLFPC
Feeding Your Future project is designed to help farm employers find skilled workers, and is an opportunity for youth and new entrants to get connected with jobs in agriculture. Join them for a free virtual career fair on March 11, 10am-2pm. To register: https://feedingyourfuture.ca/career-fairs/
Register for the next #FeedYourFuture virtual career fair with @AgCareers & @CareersInFood on March 11 from 10 am - 2pm

This is a PROVINCE-WIDE opportunity to onboard new employees or start your career pathway in agri-food! Register now: https://feedingyourfuture.ca/career-fairs/

Get ready to implement In the Know training in your workplace starting in March

In the Know is a new agriculture-based mental health literacy training program aimed to educate any and all roles in agriculture about mental health. Read more here:

In the Know addresses gap in agriculture-based mental health training | Farmtario
Reading Time: 3 minutes A farmer often goes about their day in relative isolation, especially this last year.  Ma...
ow.ly
Take advantage of the opportunity to #GrowYourBrand through @UtensilDotCA's new course that will help you build your brand personally & professionally

Sign up now to get group discounts for your entire team for interactive training opportunities!


Grow Your Brand
train.utensil.ca
Inscrivez-vous dès aujourd'hui!

Ne manquez pas le webinaire « Partir sa petite entreprise maraîchère » à 13h30 avec Jeremy Colbeck. S'inscrire ici: https://feedingyourfuture.ca/webinars/
@comm_UCFO #FeedYourFuture

Take part in celebrating #CdnAgDay today!

We love supporting Canadian farmers and all workers in the agri-food sector that help grow and distribute food from the field to our tables 🍽️ #ForksUp Canada
Excited to share the progress of this project to address Ontario agri-food labour challenges! @ComFuturesON

Stephen Morris
@StevePMorris
⁦@letsgrowfood⁩ sharing now about the feeding your future project and some of the outcomes ⁦@FeedYourFuture⁩
Attention all Francophone @OntarioFarms members! @comm_UCFO will be hosting a webinar on February 24

À l'attention de tous les membres @OntarioFarms francophone! @comm_UCFO organisera un webinaire le 24 février prochain. Inscrivez-vous ici:
https://feedingyourfuture.ca/webinars/

Don't miss your chance to apply for the Enhanced Agri-food Workplace Protection Program to improve the health & safety of workers and address impacts related to COVID-19

The deadline to apply is February 26, 2021.
http://www.omafra.gov.on.ca/english/about/agrifoodprogram.htm