Making connections in the agri‑food workforce.
Employers are seeking qualified candidates for Ontario's food, beverage and agri-products sector. Feeding Your Future wants to make it easier for employers to find, train, and retain the workers they need, and help employ Ontarians with meaningful jobs during COVID-19 and beyond.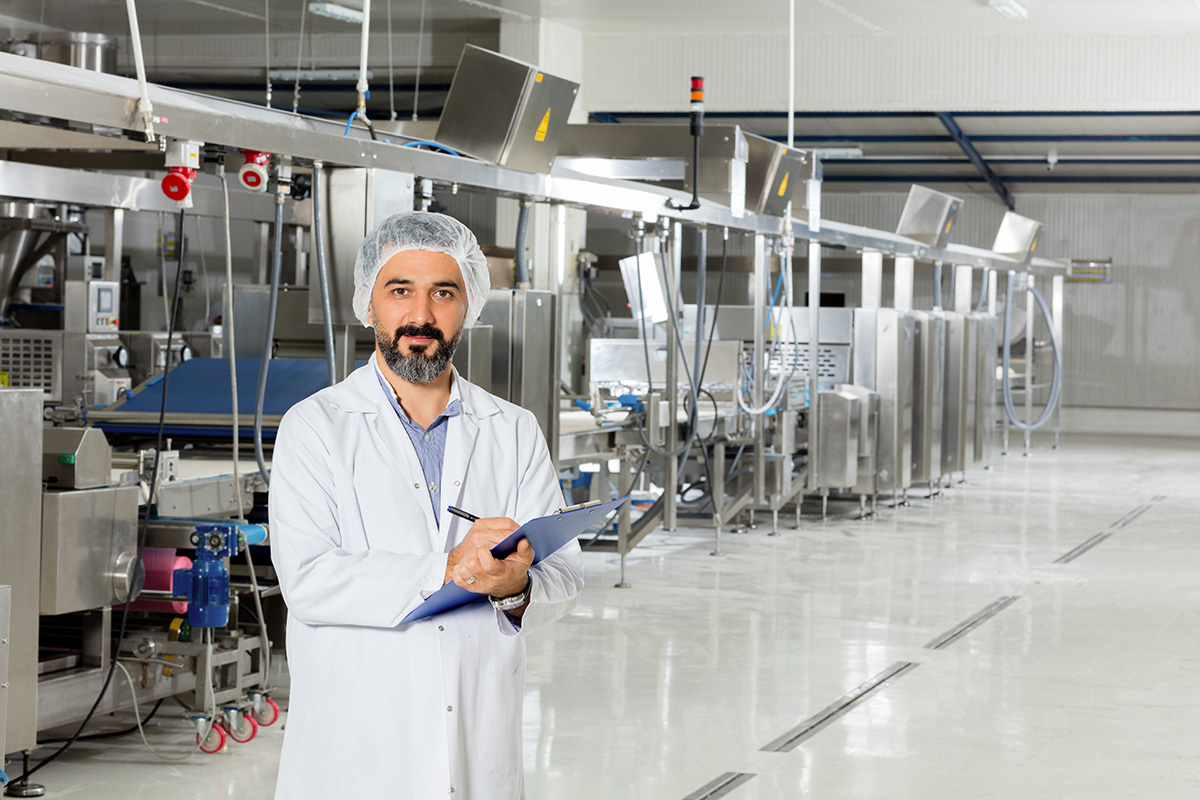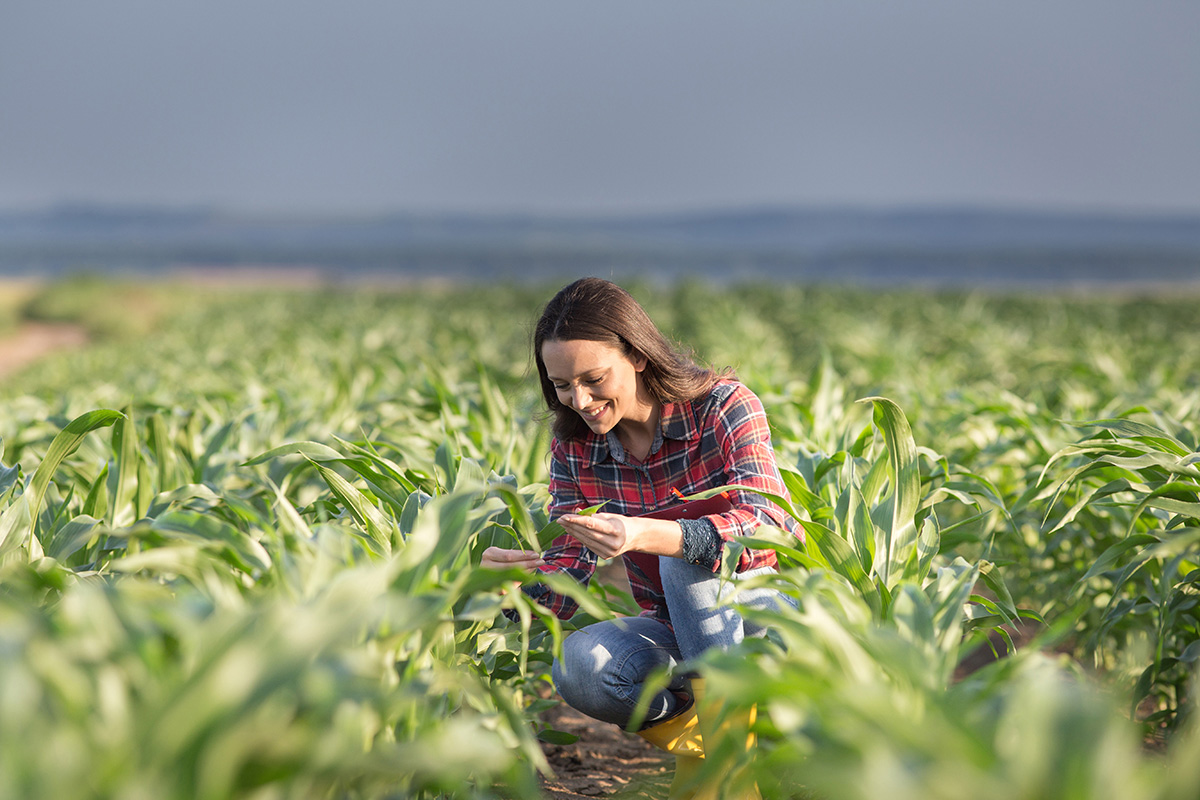 Job Matching Concierge Service
OFA is partnering with AgCareers.com and CareersInFood.com to help agri-food businesses set up an account online, post job openings, and manage applications.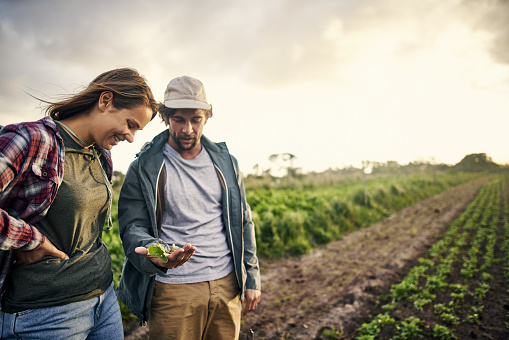 Streamlining the process of connecting job seekers with agri‑food employers
Through webinars, agri-training opportunities and virtual career fairs, Feeding Your Future allows candidates to learn more about agriculture, enter the workforce feeling prepared and confident and bridges the gap to new employers and job opportunities.
Skip social media feeds
Facebook Posts
"The Thunder Bay community is very isolated but this fosters deeper connections and collaboration between farmers to help each other succeed"

Introducing our next #FeatureYourFuture spotlight, Mike Visser!

Mike grew up in Owen Sound and now lives in Thunder Bay, Ontario where he owns & operates a veal farm. As part of his business, My-Pride FARM, Mike also markets his products through direct consumer sales.

Mike's parents didn't have any involvement in agriculture but his grandparents were dairy farmers. Right from the beginning, he had a strong interest in the farm and helped his grandparents as often as he could. This led him to pursue a Diploma in Agriculture from Kemptville College where he graduated in 2002.

Being a part of 4-H Ontario played a big part in broadening Mike's horizons. He had the opportunity to explore different avenues in agriculture and learn what happens beyond his grandparents dairy farm. Having an open-mind to different opportunities led Mike to his current career. He always imagined dairy farming in Owen Sound, but this gradually changed after college.

A few of Mike's friends from college lived in Thunder Bay and after each visit, he became more familiar with the area. Mike acknowledged that the veal market was small, so he seized this opportunity and moved to Thunder Bay. He is very grateful for the strong community he has developed as well as the success he has experienced with his business.

Mike never expected to be involved in direct marketing and agriculture business, but he has learned a lot and had great mentors along the way. He recognizes that farmers have a lot of determination & positivity which are necessary attributes to deal with all of the ups and downs in this industry. ... See MoreSee Less

Check out yesterdays @realagriculture episode with @realloudlyndsey & @PeggyBrekveld who talked about the number of opportunities available through the Feeding Your Future project. Listen here:


RealAg Radio, May 12: The worst weeds of 2020, Line 5, and Feeding the Future
Welcome to this mid-week edition of RealAg Radio! We've got a great show for you today, featuring: Lee Van Wyche...
www.realagriculture.com
Looking for new employees to support your farm or agri-food business in Southwestern Ontario? Register for FREE as an employer at the next #FeedYourFuture virtual career fair on Wednesday May 19. Visit our website to register: http://ow.ly/yCVL50EKWk3

Yesterday, @erniehardeman & @MonteMcNaughton announced that a total of $617,400 will be provided to the #FeedYourFuture project. Thank you for the continued support and investing in our future ag labour force #ontag Read full announcement: http://ow.ly/Jw0N50EJQ0l

Join us at 1 p.m. on Thursday during @OntarioFarms first annual #ResearchDay! OFA staff will be sharing the current and future opportunities available through the #FeedYourFuture project. Register now for this session and any others that may interest you http://ow.ly/W27i50EFs1G
All workers on the farm that are responsible for operating farm equipment must be diligent about road safety this planting season 🚜

Review this article for a quick refresher on things to be mindful of when on the road. http://ow.ly/IMmQ50EDgYv
"The Thunder Bay community is very isolated but this fosters deeper connections between farmers to help each other succeed"

Visit our Instagram page for the full story on why Mike Visser moved to Thunder Bay to become a veal farmer #FeatureYourFuture
http://ow.ly/3XXv50EBXcS

Registration is open for all employers and workers that handle pesticides on the farm or at the workplace - safety first!

Ontario Federation of Agriculture
@OntarioFarms
OFA would like to remind members who use Restricted or Commercial pesticides that the Grower Pesticide Safety Course is currently being offered online only, as in-person classes have been cancelled due to the provincial lockdown. To register 👉 https://bit.ly/3xrTJ4Z
Visit the @OntFruitVeg YouTube channel to find COVID-19 resources in English, Spanish & Thai. Everyone on the farm is entitled to know about pandemic safety & precautions from vaccines to masks.

OFVGA - Farm and Worker Resources
This channel is hosted by the Ontario Fruit and Vegetable Growers' Association (OFVGA) to provide resources to farms...
ow.ly
Mark your calendars for @OntarioFarms first #ReserachDay on Thursday May 6!

Learn about topics such as farmland values, mental health & wellness, workforce attraction, carbon tax and environmental stewardship. Learn more here: http://ow.ly/8slT50ExLNz
As jobs and skills in the agriculture sector evolve, there is no direct path to fill roles in this industry.

Listen to Danielle Collins' story on how she came to be an Economic Policy Analyst for @OntarioFarms on the @FoodGrads podcast! @letsgrowfood http://ow.ly/D22450Eu5Fh